PREFERRED VENDORS A collection of trusted referrals
---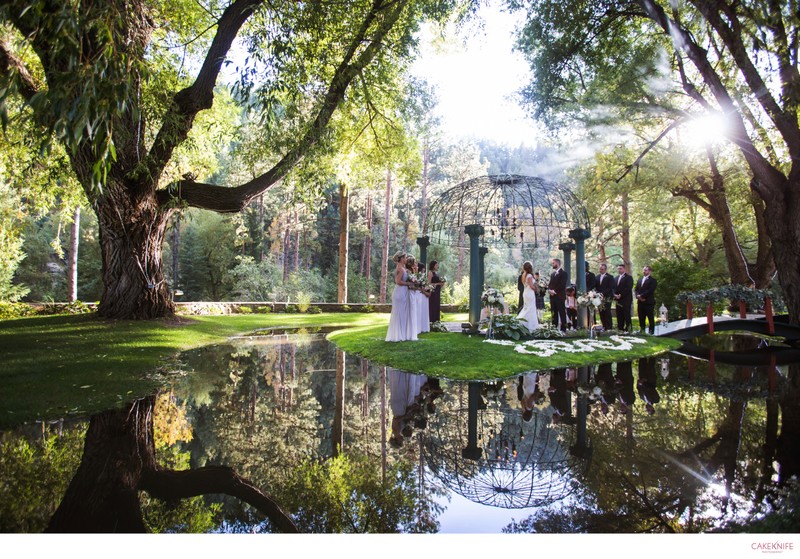 COLORADO VENUES
---

This is one of the only Castles in Colorado making it a very unique venue. Annie (annie@dunafon-castle.com) is an incredible planner who comes with the venue. The venue boasts ample variety for photos: a lake, castle and moat offer dreamy backdrops. All your guests will be floored by how beautiful the landscape is when they arrive. The venue is about 20-degrees cooler than most venues due to its elevation which is fabulous during the hot summer months. Since I am their resident photographer, it is my 2nd home during wedding season, so I am familiar with all the nooks and crannies this fairy-tale venue has to offer.

Lionsgate Event Center, Lafayette, CO
This is a beautiful venue with ample variety for photography. They are family owned and operated making them a tight knit flawless team. They will help you from beginning to end with planning as well as pair couples to planners based on style and personality. I should also mention that the dressing rooms are to die for and offer sublime lighting and options for getting ready. They have three venues on the property and have been around for almost thirty years. Oh, and they have chickens! (Ask for Ashley!)

Arapaho Valley Ranch, Granby, CO
This is a one of a kind venue - a true hidden gem that not many know about. Guests may wed there, stay the night AND turn it into a weekend of fabulous "glamping". The venue offers every camping comfort level ranging from rustic (areas to pitch your tent) to glam (cabins, teepees and yurts) to suit any guests' needs. Hot and dry during the day, but brisk at night makes it the perfect dream mountain escape. The property offers diverse backdrops for photography - an old saloon that looks like something out of WestWorld to a misty pond with canoes and kayaks. If it couldn't get better, Lake Granby is a half-mile away for to-die-for sunset photos.

Dream of the impossible and experience a wedding like no other. Cherokee Castle voted the top 10 venues in Colorado takes expectations to a whole other level. A castle almost 100 years old nestled on 3,400 acres untouched by the clamor of life behind its gates. A hidden and exclusive sanctuary only 30 miles from Denver allows you to feel like you are taking back in history but yet providing a true taste of Colorado. The panoramic views are majestic allowing for the most romantic sunsets that words alone cannot describe. The unbeatable views from the castle unveils Denver skyline, the Front Range, the Rockies to Pikes Peak. The minute you drive thru the beautiful front gates you will understand why Cherokee is named the jewel of the Rockies.


FLORIST
---
Rachel is always a blast to work with, and not to mention extremely gifted. She has a variety of custom arches (including the Hexagon) which will add a unique dreamy flare to any wedding scene. (Special shoutout: She was the florist at my wedding!)
DJ
---
Douglas is a Tech geek so he has it ALL. He is the only wedding DJ in Colorado using festival style lighting and stage effects: dynamic lighting, bubble machine, killer sound system, fog machine (that creates "The Cloud" effect), you name it, he has it. All of this in tandem with a killer personality and goofy yet professional attitude makes him hands down my favorite DJ to work with. He is also the resident DJ at Dunafon Castle so we work together quite often. (Special shoutout: He was the DJ at my wedding!)


JEWELRY
---

Every piece Todd designs is hand-forged in their Boulder, CO Studio using only the finest materials and ethically sourced, conflict-free stones. The master jewelers meticulously make every piece by hand, employing classic and modern metal smithing techniques. Each piece is one-of-a-kind and built with the most exquisite craftsmanship to create exclusive and highly collectible objects.


PLANNING & DESIGN
---
Building your authentic wedding day, true to your personal style, values and vision, is the heartbeat behind this team. If you're looking for a truly custom wedding experience with flawless production, Lindsey is your girl!
HAIR & MAKEUP
---
Amy is SO fun & talented. She has a plethora of hair extensions which lends itself for more options on any hair style from Pinterest. (Special shoutout: She did my hair and makeup at my wedding!)